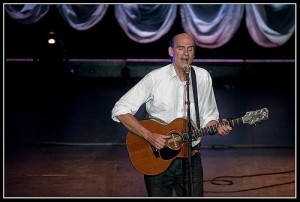 If there's one artist you should make it a mission to see live before you die, it's James Taylor. Seriously. Add, "Watch James Taylor live in concert" to your bucket list right now!
I've been to a fair amount of live shows in my life, but none that left me so enchanted as the James Taylor concert that my dad took my to when I was 17. The show was centred around stories – stories in the songs, stories in between the songs. And you know how much I love a good story!
James Taylor is one of those artists who has stayed brilliant. He writes beautiful songs, sings with calming ease, and plays the acoustic guitar ridiculously well (it really is ridiculous, guys).
Here are my top 5 James Taylor songs:
1. Sweet Baby James
2. Fire and Rain
3. Something in the Way She Moves
4. Carolina in My Mind
5. The Frozen Man
Enjoy!
Mali.xxx
Photo courtesy of El Humilde Fotero del Pánico