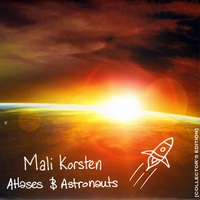 60 SECONDS
Music and lyrics by Mali Korsten
Copyright 2015 PRS. All rights reserved.

60 seconds go quicker than the last
Year's seem to fly by so fast
You wonder where all the time went to
Why the future keeps creeping up on you
You say you're tired of trying, that it's gotten you nowhere
Say you don't know how to move forward now
CHORUS
And I wish I could give you everything
Make you laugh again
But I only have words that may comfort you
I hope they'll do
Hope they'll do.
You're working hard, there's no time for play
Tomorrow will soon be yesterday
And you grab ahold but you say it just slips through your hands
Like the finest sand
And the sky just gets higher the more that you reach
But the clouds hang low, they don't seem to go
CHORUS