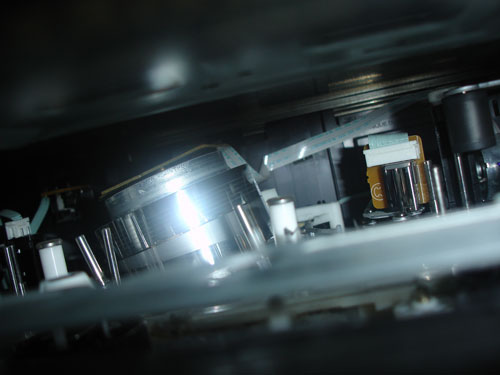 I have a remarkable ability to get obsessed with stuff. I was the kind of kid who would happily watch the same movie eight times in one day, and latch on to a particular aspect of the film and incorporate it (obsessively) into my own life. For example, when I was going through my Alice In Wonderland phase, I wanted to drink black tea all the time. With a teapot and cup and saucer and everything.
But, for the past few years, I've been a lot more selective with my obsessions (I still love Alice In Wonderland, though). I haven't watched movies for two or more consecutive days. I've done the normal, grown-up thing of watching them once and then, if I really like them, again a few months (or years) later.
About two weeks ago, I watched Stuck In Love. It's a cute, romantic comedy-drama about a divorced writer (Greg Kinnear) and his two teenage children (also writers). The movie follows the lead characters' personal and creative lives, often highlighting the inevitable overlap between the two. It's well written, well acted, and strikes the perfect balance between heart-wrenching and uplifting. It's also the first film in about six years that I've watched two nights in a row, and still wanted to watch again the next day.
I honestly can't pinpoint why exactly this movie has gotten under my skin so much. Is it because Greg Kinnear is a great actor with what is possibly the world's coolest voice? Maybe. Is it because I find the idea of writing (and being a writer) more romantic than actual romance? Probably.
Whatever the reason, I highly recommend it. Go and watch it now. Do it!
Have you seen Stuck In Love? What did you think of it? I'd love to hear from you in the comments section below!
Photo courtesy of Luis Felipe Vanegas Trujillo on Flickr.