I love great movies. I especially love them when they carry a message that resonates with me. As such, I was very excited to learn that Glory to God Productions (the same guys who shot our music videos) are planning to release a short film. Below, writer and director Chris Matthee gives us a little insight into the team's hope and plans for the movie.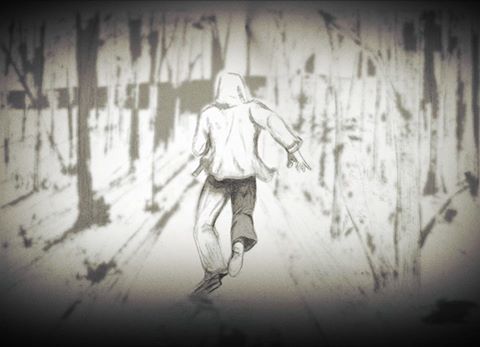 Could you give us a brief overview of the film and what it will be about?
The True Shepherd is a short film about a man called Seth who has carried a lifelong hurt towards the pastor of the church that he and his mother attended when he was a child. Continually haunted by these emotions, Seth finally comes to the realisation that the only thing able to set him free is forgiveness and the acceptance of what Christ has done for him.
What served as the inspiration for the film?
Inspiration for the film came from scriptures Jeremiah 23 and Ezekiel 34, which I received during 2012. They refer to how the shepherds are leading the sheep astray, and this really hit home for me. Feeling compelled to share it, I sat down to write — and a story was born. My original idea was to make a full feature film, but I'm still in the process of writing it and thus decided to make a short film in the meantime.
Could you introduce us to the members of your team?
Our team consists of myself as the director, Jonan Grobler as the editor/sound editor and Marius van der Merwe as the producer. We also have Joshua Wood as our marketing agent, who is currently busy connecting with people on Twitter and various blogs. Beverley Matthee will be handling the photography side of things in order to keep our followers visually up to date throughout the film's progress. It's still small beginnings, but we look forward to seeing how God will use us.
How are you planning to raise funds for the film's production?
We are going to be running an Indiegogo fundraising event, but also have information on our website for those who would like to donate outside of the Indiegogo campaign. 
Who will be acting in it?
We don't have any actors yet, but we do have a few people in mind. Scouting and auditions will be happening soon!
What's your hope for the film, once it's complete?
We would like it to reach people all over the world, so we'll be entering it into film festivals and short film websites, as well as making it available on iTunes. But our main goal is that the Lord takes it wherever He needs it to be.
When will it be released?
If all goes according to schedule, it should be finished and ready for release by the end of April 2014.
Where will shooting happen?
Shooting will be taking place here in the Sedgefield/Knysna area, South Africa.
Big thanks to Chris for answering my questions! I will keep you all posted on the film's progress, but please connect with the team directly via the links below to ensure that you don't miss out on any important news: