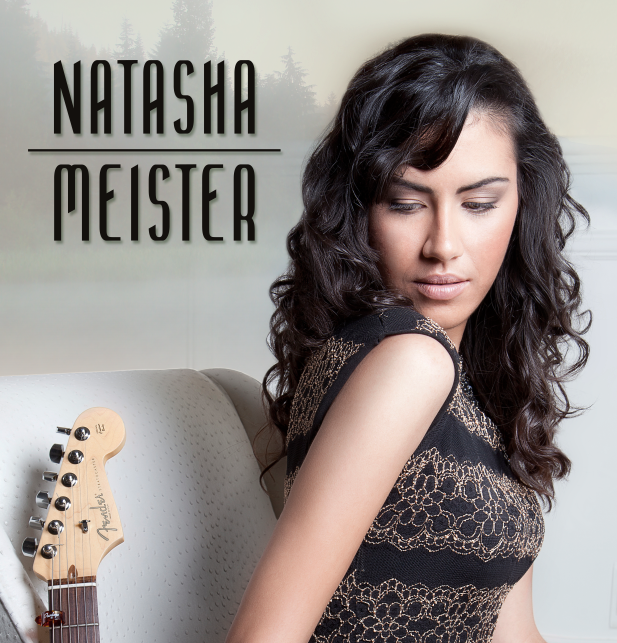 I'm very excited to share this week's inspiring artist with you all! Not only is Canadian-born Natasha Meister crazy-talented, she's also one of the sweetest and most humble singer-songwriters I have the pleasure of knowing. She is the first woman in South Africa to be sponsored by Fender, and has received much notoriety in this country for her bluesy, soulful voice and guitar skills. Natasha (who resides in Cape Town) regularly tours South Africa, so if you live in SA then be sure to catch one of her live shows! You sign up to her mailing list (via her website) to keep up-to-date with her tour schedule.
Over to Natasha, for a sneak peak into her songwriting process!
httpv://www.youtube.com/watch?v=3RdrkvfNYYw&feature=share&list=UUJKGis33Tyjbimo5agw3BOA
Name: Natasha Meister
Albums titles to date: "Half Way"
Release date of next record: 2014
Favourite songwriter: John Mayer
Instruments: Vocal and guitar
Describe your music in five words or less:
Versatile, relatable, rhythmic, rock edge.
How old were you when you first started writing songs?
I first started writing songs at the age of about 14…just going into highschool…those were the most personally evolving/confusing years of my life. I would write about a bad day at school or a boy I had a crush on.
How has your songwriting changed and developed over the years?
I like to think my songwriting has come a long way since my teen years. My head space was all over the place during that time…and nothing I wrote would ever really make sense. There was no song structure, the lyrics were meaningless as all I cared about was that they rhymed. I was still developing my vocal and guitar skills, so chord progressions and vocal melody lines weren't strong, didn't have a natural flow, and lacked dynamics. Only now do I feel as though I'm finally getting to the point where I'm so much more aware of the details. My songs feel like they make sense these days…my focus is to write meaningful lyrics, as I believe music is such a powerful tool and I want my songs to have the right message.
What's the one song you wish you'd written?
"Someone Like You" by Adele, because it is such a powerful and relatable song…and everyone has been through heartbreak. I think it is one of those timeless songs.
Approximately how many songs have you written, in total?
About 25 completely finished songs.
What's your favourite of all the songs you've written, and why?
I'd say my favourite at the moment is one of my newest songs called "Alive". It's about a broken world where people are at war with themselves and blinded by darkness and God is the hope and light we have to live this life on earth with purpose and meaning.
Which five artists/bands have had the biggest influence on your music?
Blues legend, B.B. King and modern blues guitarist, John Mayer, were the biggest influences when I was first starting out. And with my recent love for rock music, I've been obsessed with the sounds of Foo Fighters, Paramore, and Switchfoot.
httpv://www.youtube.com/watch?v=VdIxLh2RVX4
Complete this sentence: Music is…the essence of life! Something my grandmother used to tell me.
What's been the most memorable or exciting moment of your music career to date? Completing my debut album "Half Way" has been the highlight of my career so far. That was such an accomplishment for me. Although I like to think I've improved a lot since the first album…I'm still proud of myself for putting it out there.
Finally, what advice would you give to any aspiring songwriters/musicians reading this?
Music is a powerful tool/gift, so use it wisely. Don't sell your soul just to be what this world wants you to be…stand your ground. If music is your passion, be confidant enough to share it with the world…but always remain humble. And one last thing…don't stand in the way of yourself…dream big!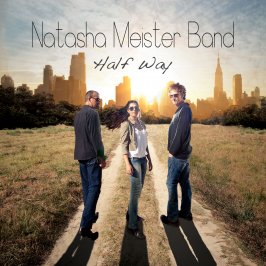 You can keep in touch with Natasha at the following places:
Official Website
Twitter
Facebook
Youtube
Independent Music
SoundCloud