Hey folks,
I'm stoked to tell you all that Mali & Me will be opening for well-known South African band Just Jinjer this Saturday at The Lost Plot in Knysna. I know it's short notice, but there are still a few tickets left, so if you're going to be in Knysna this weekend, don't miss out!
Click here to get your tickets.
There will be food available at the gig, including a variety of wraps, falafel and hotdogs (for the kids). All profits from these snacks will go towards the Knysna Education Trust, so be sure to arrive hungry! There will also be Dinky Cakes and drinks for sale.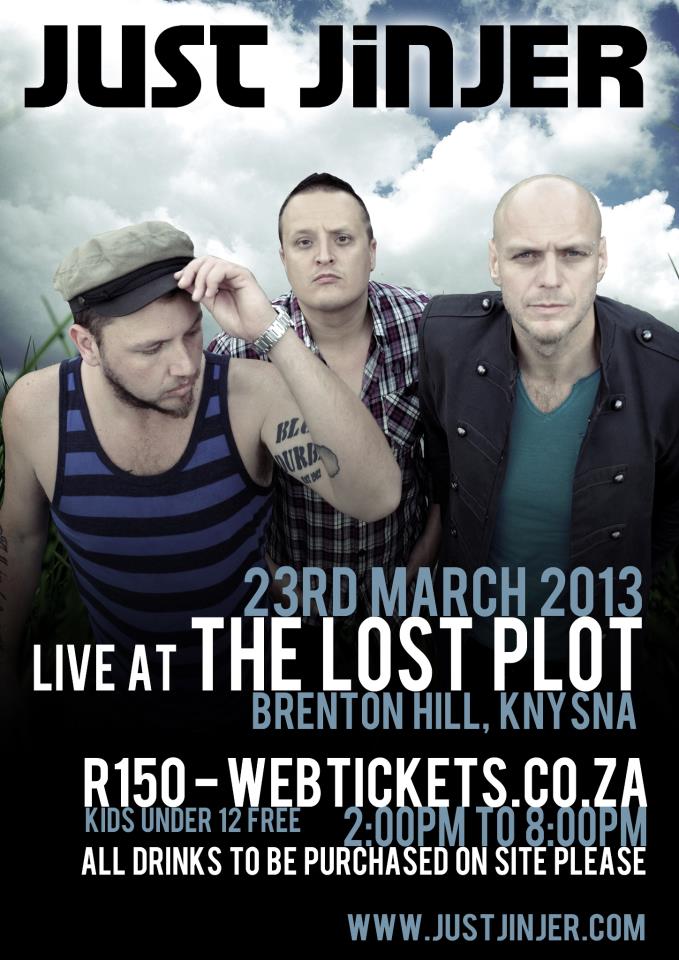 I hope to see you there!
Mali.xxx