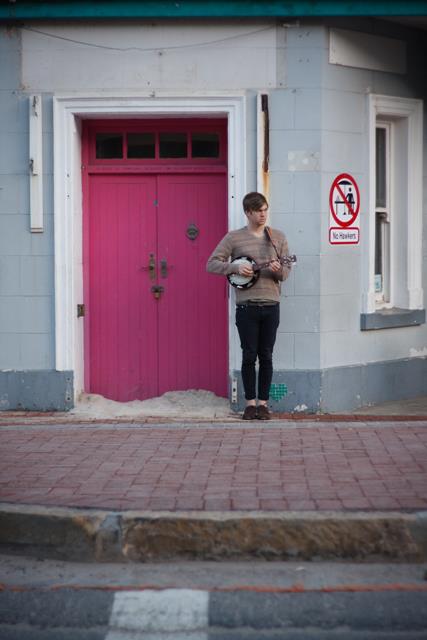 I met Glen Hartmann and his girlfriend/manager/bandmate Kelly at last year's Barleycorn Songwriter's Competition, where I was asked back to play a short set whilst the judges deliberated. We (myself and the band) had planned to play a cover of Coldplay's "Yellow" as part of the set. When it was Glen's turn to play, he announced that for his warm-up song he would be playing a cover of a song by (you guessed it) Coldplay! And can you guess which Coldplay song he played? Yep, the very same one that graced our original set-list! The band and I had a little laugh at the unlikely coincidence, and promptly dropped the song form our set.
As Glen sang the song, it became clear to me that he loved it for the same reason I do. You see, whenever I hear or play "Yellow", I can't help but relate it back to Jesus. I'm fairly sure it wasn't Chis Martin's intention, but lines like, "Look at the stars, look how they shine for you," and, "Your skin, oh yeah your skin and bones, turn into something beautiful," seem to point straight to Christ, and the ironic beauty of His death on the cross. When Glen sang the song, he changed the line "You know I love you so," to, "Lord, I love You so". I was pretty excited to discover that I wasn't the only one to have made that link!
After the warm-up song, he played an original song, which intriguingly comprised vocal harmonies, samples, a guitar and a kick-drum. It was a unique live performance, and it made me want to hear more (when I got back to Knysna I promptly visited his SoundCloud profile and did exactly that). I have a huge amount of respect for DIY musicians, and Glen certainly seems to be one of them.
Anyway, that's enough from me – over to Glen, for a sneak peak into the creative mind of another great, independent songwriter!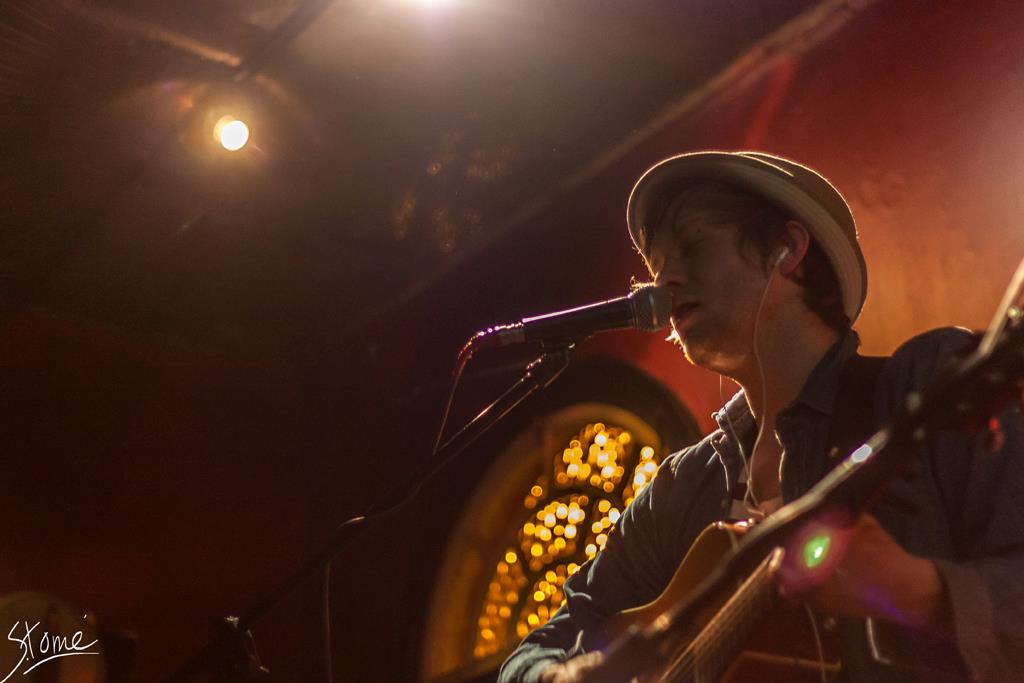 Name: Glen Hartmann
Albums titles to date: For the Hurricane Chaser (EP)
Release date of next record: TBA
Favourite songwriter: Brian and Jenn Johnson are a great songwriting couple
Instruments: In my live performance I play acoustic guitar, kick drum and flute.
Describe your music in five words or less:
Acoustic, synth, folk, atmospheric, harmonies.
How old were you when you first started writing songs?
I wrote my first song when I was 16.
How has your songwriting changed and developed over the years?
I have moved from writing about shallow things like girls and other typical "teenager" things to writing much more metaphorical songs with deeper meanings. I really love being descriptive.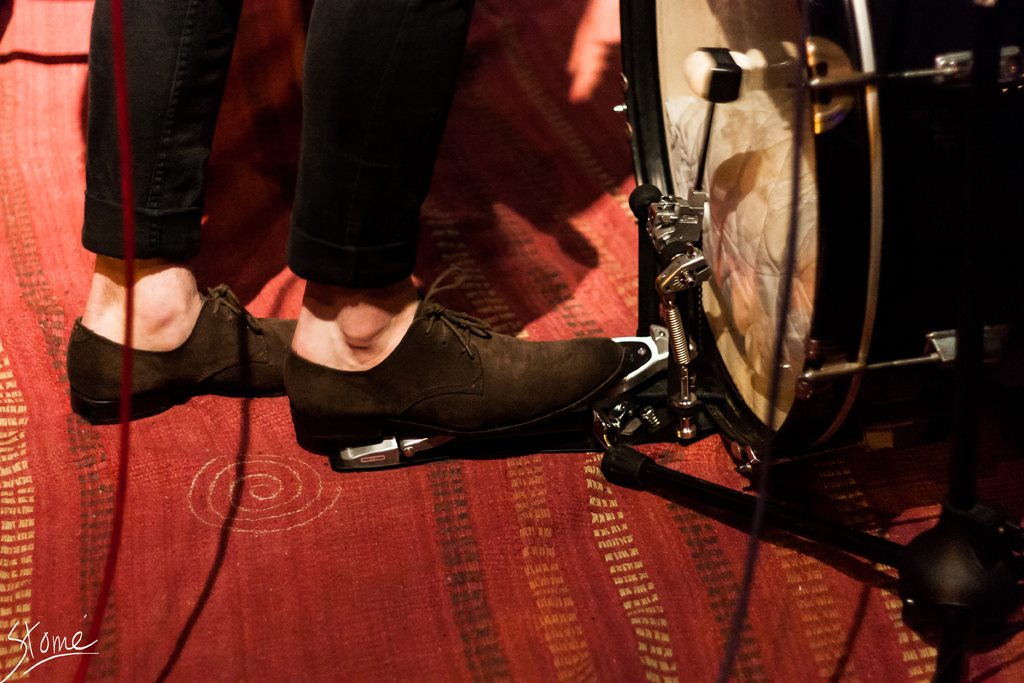 What's the one song you wish you'd written?
"Us" by Regina Spektor – she incorporates great lyrical talent with very intriguing and inspiring melodies that are not the standard ideas of what melodies might be.
Approximately how many songs have you written, in total?
With the project that I'm working on now, I've written 12 songs and I'm working on a few more. But I've got books full of songs, some unfinished, I can't even count them.
What's your favourite of all the songs you've written, and why?
I like each of my songs for different reasons because I like to emphasize a different element in each. Harmonies: In "Home, I saw" I used harmonies to create a full sound. Lyrically: While writing "Mysterious Deep" I experimented with a lot of metaphors and imagery. Instrumentally: One of my newest songs was written with a big focus on instrumentalism, with intricate acoustic guitar melodies and riffs and I even incorporated the flute into this song! I haven't named it yet!
httpv://www.youtube.com/watch?v=olygOPPWAng
Which five artists/bands have had the biggest influence on your music?
Coldplay: Their songwriting as a whole, despite being mainstream, provides a full product. They bring together their melodies, lyrics and instruments really well.
Bon Iver: The way he approaches his vocals is very different. This inspires me to be different in the way I do things, especially vocally.
Circa Survive: The frontman has such a unique vocal character which brings a completely different element to the music. That reminds me of the importance of the unique character that all instruments bring to a song within the whole songwriting process. This inspired me to be very intentional with the way I write something, because I know that writing a song in a particular way, in any element, can affect the way it sounds and completely change the feel of the song.
Two Door Cinema Club: I was inspired by this band to incorporate synth sounds into normal folk songs and synth elements into an acoustic songwriting process.
Freelance Whales: The way they use harmonies to fill out a song and not just as an add on.
Complete this sentence: Music is… a conduit for communicating and connecting on a deeper level.
What's been the most memorable or exciting moment of your music career to date?
The last few weeks have been very memorable in terms of radio and TV exposure as well as playing some really big shows and getting a lot of positive feedback from the crowd.
What challenges (if any) have you faced when it comes to reconciling your faith in Christ with a career in music? How have you dealt with these challenges?
It has been a challenge to learn how to reflect Him in a true and effective way to those who are hearing my music. I have allowed Him to permeate as inspiration for the songs that I write in a way that He shines through and is instantly recognizable and in a way that people can relate.
Finally, what advice would you give to any aspiring songwriters/musicians reading this?
Write what is true/meaningful to you and be genuine in your music. People can see when someone is being genuine and that is one of the most valuable things.
Keep in touch with Glen at the following places:
Official Website
Twitter
Facebook
Youtube
iTunes
For the chance to be featured as an inspiring artist, email me at blog@malikorsten.com with a link to somewhere I can stream your music! (Songwriters/original artists only.)