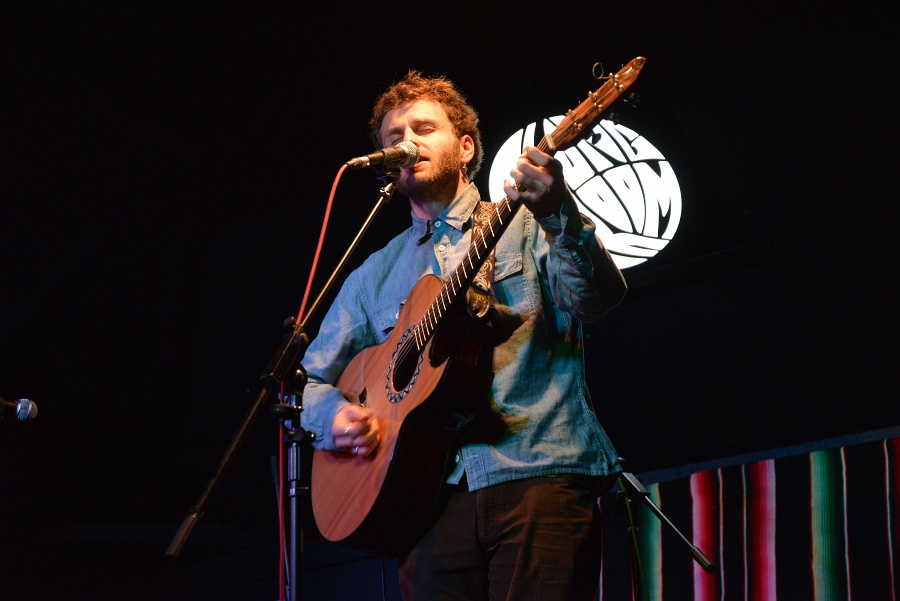 I'm very excited to be able to feature South African singer-songwriter, Nate Maingard, as this week's inspiring artist! I've yet to meet Nate, but I find his music to be beautiful and heartfelt, and I respect his general attitude towards music and being an independent musician. In the following interview, he gives us a little insight into his songwriting process, and what inspires him. Nate is currently based in the UK, so I urge my English friends to go and watch his live show (click here for dates)!
Name: Nate Maingard
Albums titles to date: The Wild Land (2011), Home (2012)
Release date of next record: Late 2013
Favourite songwriter: John Lennon
Instrument: Guitar 
Describe your music in five words or less:
Passionate, vulnerable, lyrical, melodic, real.
How old were you when you first started writing songs?
Fifteen.
How has your songwriting changed and developed over the years?
It has become more authentically positive, with a more subtle rhyming pattern and a better use of metaphor, simile and melody.
httpv://www.youtube.com/watch?v=t6VGaBe1tN8
What's the one song you wish you'd written?
SOOOOO many…but certainly The Temptation Of Adam by Josh Ritter.
Approximately how many songs have you written, in total?
About thirty five.
What's your favourite of all the songs you've written, and why?
That fluctuates, but overall I'd have to say my new song In The Shadows. I enjoy it because it has a very interesting rhyming scheme and it talks about really deep and intense things while maintaining a certain bounce in the feeling.
Which five artists/bands have had the biggest influence on your music?
Radiohead, Nick Drake, The Beatles, Ani Difranco, Bon Iver.
Complete this sentence: Music is… and always should be of the folk, with the power to unite community and inspire humans to embrace themselves and one another in a shared understanding of mutual humanness.
What's been the most memorable or exciting moment of your music career to date?
That is impossible to say, there have been several which were so different yet so important. One moment which I will never forget was weeping in front of an audience at a house concert. There is a whole story behind that. It was so vulnerable and incredible, we all wept together and it felt completely safe and beautiful.
Finally, what advice would you give to any aspiring songwriters/musicians reading this?
Keep feeling, keep writing. Put love and truth above everything. Remember that what you do is not only a talent, but a skill to develop, and also a gift to share with humility. ◙
You follow Nate at the following places:
Official Website: http://natemaingard.com
Twitter: http://twitter.com/natemaingard
Facebook: http://facebook.com/natemaingard
Youtube: http://youtube.com/natemaingard
Are you an independent musician who would like to be featured as an "Inspiring Artist of the Week"? Send a link to your website, Youtube or Soundcloud profile to bookings@malikorsten.com
Photo courtesy of Steve Beeson.